The Fort Knox of data backup
You can't stop ransomware. But, with ThinkOn Data Protect with Veeam, you can make sure your backup is protected so you can bounce back fast—and avoid devastating ransom demands.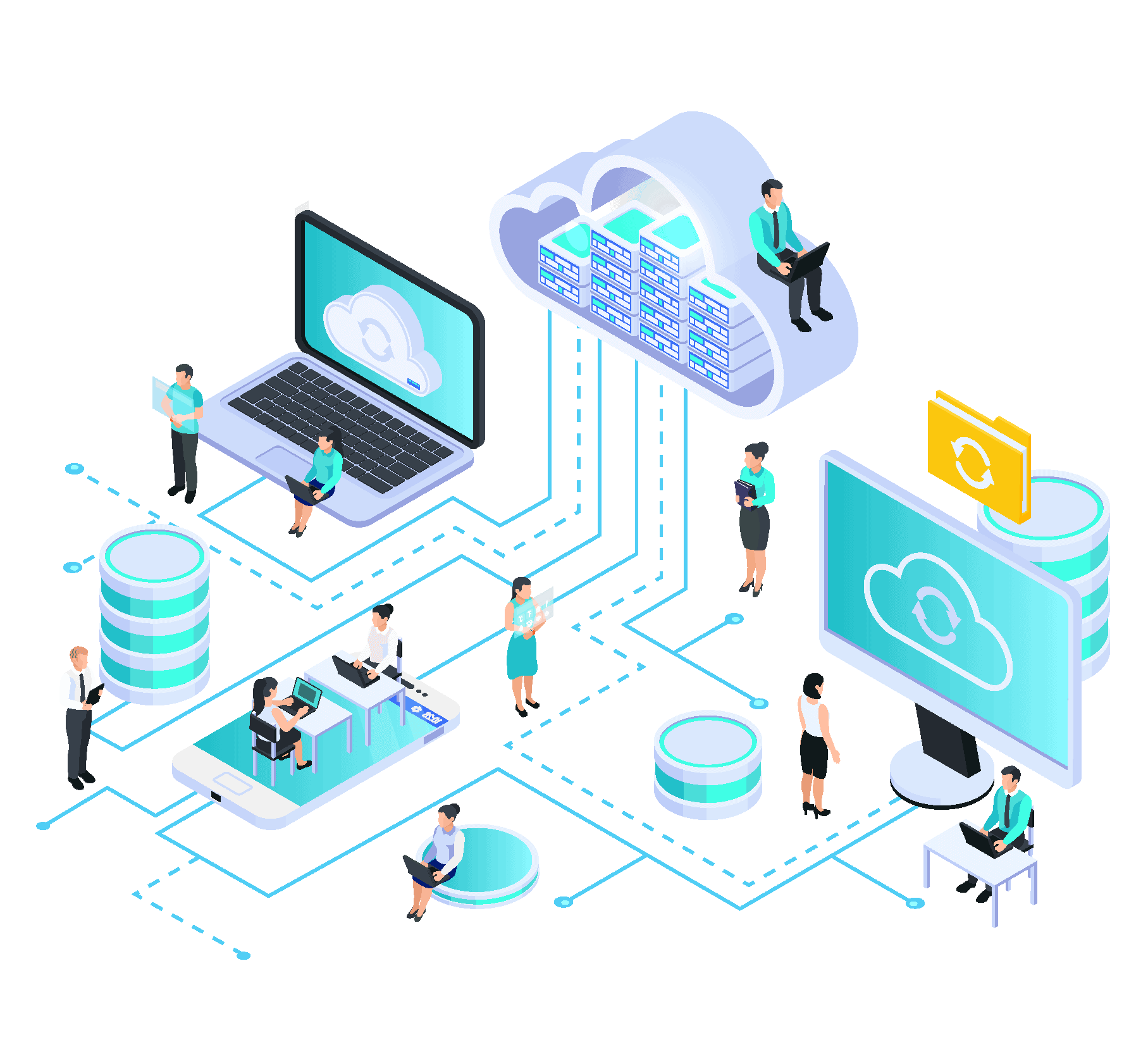 Shift your defense strategy
When it comes to ransomware, you can't just rely on front-end security. Data Protect with Veeam leveraging Veeam Cloud Connect Backup is a complete backup solution, allowing physical and virtual backups to cloud repositories. And with a data stronghold, your company benefits from rapid attack response and recovery.
The other part of a solid defense strategy? DRaaS.
Some things are just better together. Peanut butter + jelly, Simon + Garfunkel…BaaS + DRaaS. Leverage this power combo to create a continuity plan that fits your business—
learn why you should consider both
.
A data defensive duo
A Veeam-accredited cloud provider and platinum partner, our service levels and infrastructure follow Veeam's best practices. 3-2-1-1-0, go: Complete data protection—in minutes
ThinkOn solutions are readily available, so we can get you backed up faster than you can say "3-2-1-1-0, go!"  3-2-1-1-0 is Veeam's golden backup rule. Maintain a minimum of 3 copies of your data stored on 2 different media, at least 1 of the copies needs to be stored offsite, at least 1 of the copies needs to be stored offline, and be sure to have verified backups with 0 errors.

Our Veeam Platinum Partner dream team
Our provisioning team are all Veeam certified.
Uncomplicated pricing and no extra fees
Number of VMs + storage used = amount invoiced
Data backups that are swift and secure
Our Veeam repositories allow for fast and reliable backups.
Simple and straightforward
Simple and straightforward
Data Protect with Veeam offers total data security, regardless of where the data resides, by keeping a recent copy of your on-premises workloads, public cloud workloads, and workstations up to date. Covers both virtual and physical workloads with quick and simple self-service restoration to your primary site from our worldwide cloud regions.
Add RansomGuard to Data Protect with Veeam to further improve security against internal and external threats such as ransomware:
Deleted files are immediately transferred to an air-gapped location that is not visible or accessible to the customer and is not routed publicly

Files are kept in this isolated area and can be saved and transferred back whenever the data is ready to be restored

In the case of a data loss incident

brought on by ransomware

, your data is secure, accessible, and simple to restore
Data Protect with Veeam
Switch to Data Protect with Veeam and eliminate the headaches of traditional on-premises backup like maintaining a separate data center, hardware, software, networking, and clunky tape libraries.
Simply buy the amount of storage you need when you need it

Reduce the time, complexity, and cost of your offsite backup strategy

Reduce total cost and storage requirements with RansomGuard
Prevent ransomware
Data Protect with Veeam is recognized for being straightforward, adaptable, and trustworthy — qualities that are essential to resiliency efforts. When it comes to a ransomware event, resilience is entirely dependent on how your backup infrastructure solution is implemented, the way the threat behaves and the steps you take to address it.
Iimplementation recommendations for ransomware resiliency:
Protection of the Veeam Backup & Replication server and components

Ultra-resilient backup storage and the 3-2-1-1-0 rule

Multiple recovery techniques configuration

Endpoint protection 

Network-Attached Storage (NAS) protection

Veeam encryption of backup data 
How do I scale my storage?
Increased storage is just an email away. Reach out to sales@thinkon.com with your company details, some contact information, and your storage goals. We will email you confirmation and take care of the rest. The change will be reflected on your next invoice.
I like what I see, how do I get started?
We're here to help! Reach out to your ThinkOn sales representative today! With easy to scale options, competitive pricing models, and staff who are intensively trained in Veeam, ThinkOn is the leader in Data Protect with Veeam ransomware protection.
Where does my data reside?
ThinkOn has data centers located across Canada, the U.S., The Bahamas, Australia, and the U.K., to support your workload. With ThinkOn, you can decide where your data will reside.