It's high stakes when business continuity is on the line
When disaster strikes, you need a recovery plan that's a sure bet. ThinkOn with Veeam is the ace in your hand.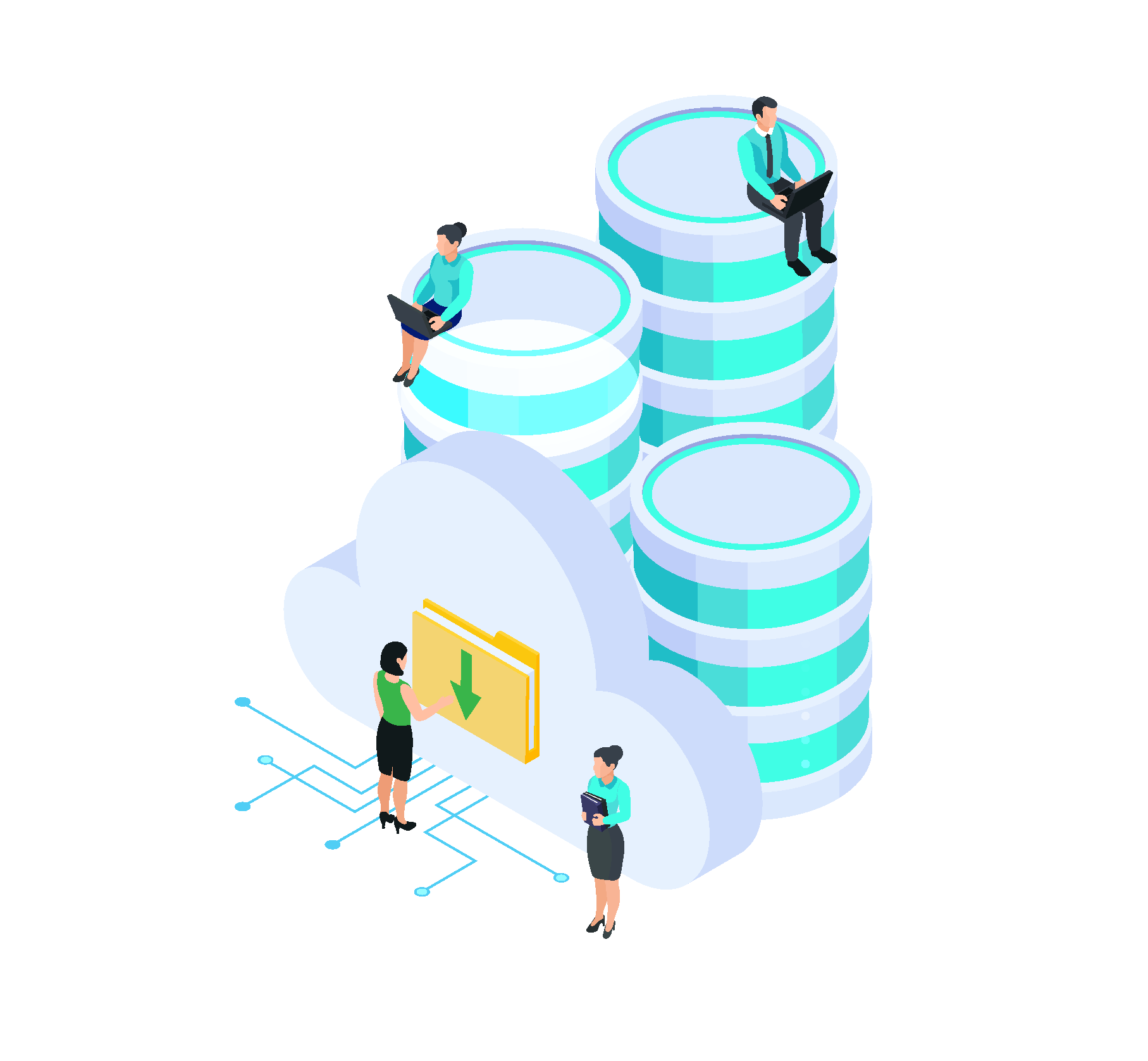 Part of a winning disaster recovery strategy
ThinkOn's Disaster Recovery with Veeam is a disaster recovery-as-a-service (DRaaS) solution that makes it simple to secure your multi-tenant environment. Recovery is a sure bet when you use our next-generation instant recovery engine underpinned by software from Veeam, a leader in data center backup and recovery solutions.
The other part of a winning strategy? BaaS.
Some things are just better together. Peanut butter + jelly, Simon + Garfunkel…BaaS + DRaaS. Leverage this power combo to create a continuity plan that fits your business—learn why you should consider both.
DRaaS that delivers when the chips are down
Fast and reliable recovery that's always ready. Disaster Recovery
with Veeam
It only takes a few minutes to get into the game
In just ten minutes, set up cloud replication with accelerated DR and one-click failover orchestration for instant mass or specific VM restore mechanisms.
Prices that won't cost all your chips
Simple pricing. No ingress, egress, or other hidden fees.
A full house of disaster recovery experts
The expert ThinkOn provisioning team are Veeam certified.
Test, verify, and recover on your terms
Automatically test VM replicas for recoverability. 
Adaptable and effective design
Protection that is easy and requires no maintenance
Adaptable and effective design
With ThinkOn DRaaS you can replicate all your IT workloads and apps from private or public clouds.
ThinkOn DRaaS:
Allows complete failover of all Virtual Machine workloads with allotted CPU, RAM, and storage
Has high availability redundancy for system recovery

Use a network extension appliance to facilitate recovery networks that correspond to your internal private network range(s), resulting in a faster RTO with no VM reconfiguration

Enables users to achieve non-disruptive, near-zero downtime
Supports a wide range of infrastructure platforms in an agnostic application environment
Protection that is easy and requires no maintenance
Cyberattacks can disrupt your operations, causing data loss and harming your revenue and reputation.
DRaaS mitigates the effect of probable disruptions, allowing you to:
Safeguard all your virtual systems with the help of a single, reliable partner
Employ partial failover at a low cost for most Virtual Machine workloads
Comply with SSAE 16, ISO 9001/27001, HIPAA, and PIPEDA
Make disaster recovery possible by mitigating risk and preventing expensive downtime
Conduct efficient and non-disruptive DR testing
Reliable when it matters
When disaster strikes, you want a reliable recovery plan that allows you to bounce back—fast.
ThinkOn DRaaS gives you:
Rapid replication. Integrated network compression allows for closer recovery points and lower bandwidth requirements
Ease. In the event of an outage, switch to the replica with just a few clicks
Speed. The cloud-based copies will spin up and be usable in a matter of minutes
Limited disruption. With up-to-date data and quick recovery, many users will not suffer any service disruption at all
Simplicity. Simple reverse process when you're ready to fail back to primary systems
Do you offer free disaster recovery testing?
Is it possible to keep the data within a specific geographic location?
Yes. ThinkOn has data centers located across Canada, the United States, The Bahamas, Australia, and the U.K., which support the workload.
How do I resell this awesome service?
Just get in touch with our sales team at sales@thinkon.com. They will assist you with your requirements and prepare a Master Services Agreement and Credit Application to get you up to speed.
You can test failover of mission-critical applications to the cloud, perform dry migration runs, or validate recoverability—all without disrupting production or compromising protection.
Who holds the cards?
Control over replication policies is retained by the subscriber so you can build the right solution for your mission-critical applications.